Ty Miranda, 127
Without doubt, learning how to "Line" is one of the most important skills you can learn as a PCV in Thailand. I know, I know. PCVS are supposed to be living in the dark ages with disposable cell phones and no 3G. But then again, are we? Thailand is a nation of smartphone users and there seems to be no slowing down. Honestly, it works for me. I get to use my iPhone to message people back at home, and stay in the loop with my coworkers in my community.
Now, to be honest, I had never heard of "Line" back in the States. I have used WhatsApp and iMessage in the past to contact people, but Line brings it to the next level. I first started using Line the day I met my counterparts at PST in Singburi. I introduced myself and as soon as I finished stumbling through my Thai, they asked if I had Line and then insisted I download it immediately. It was like: "Hello – how are you? – download this now or we aren't taking you back to our town." Okay, maybe that is an exaggeration, but you get what I mean.
Basically, I am now a master of Line and have some valuable skills that I wish to share.
Stickers are worth a 1,000 words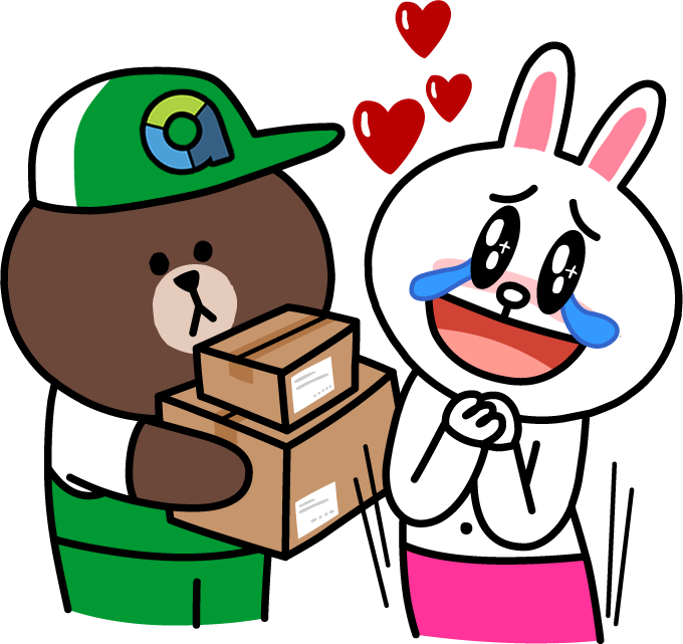 If you are using Line, then you need to get on the sticker train. Let's say you want to tell your Thai counterpart that you are biking to eat pizza and can't write it out in Thai. All you have to do is send a bike sticker and a pizza sticker, and – voilà – your counterpart understands. It's amazing. Sometimes, I send a dancing bird sticker to let people know I'm really excited that day or I may send another person a bag of gold to tell them I got paid today. The possibilities go on and on, and help those of us who aren't masters at typing or reading the Thai language.
You can mute conversations
Don't worry, I've never muted a conversation with a PCV, but you can bet that I am muting any conversation with more than four people. Because I use Line as my major method of communication, I am included in a lot of community group chats. For example, I am in the local school group, the local biking group, the Tessaban group, the Tessaban leaders group, etc. Basically, there are a lot of notifications I wish not to see. That's why I mute large group conversations – if I didn't, Line would get real annoying. It allows me to be included without hating my life.
Instantly share photos in other chats
Let's say your paw-aw sends you a classic "Happy Monday" picture and you want to send it to a fellow volunteer to brighten their day. Instead of saving the photo and then sending it, all you have to do is click the photo and then click the little square box with the arrow exiting it in the bottom corner. You can then click "select chat" and decide to which friend you want to send the photo. It makes it very convenient and your phone storage will thank you.
Use the Timeline feature
I am someone who doesn't Facebook with my community or really with anyone from Thailand. But, with Line, I don't miss it at all. If I eat something delicious or if I attend a conference, I just post the photos to my Line timeline so that everyone can see what I am up to. It allows me to share my life with my Line friends and helps keep the communication going when I'm out of site.
Free calling .. (it's all about the money, money)

Let's imagine that you run out of money on your phone and it's not quite VICA time, but you need to call your fellow PCV. Fear not, just use Line to call them. The connection is not the best, but it's free as long as you already have a subscription to 3G (which you need in order to Line in the first place). So problem solved. Genius.
Talk to Line directly
So say you want to message your counterpart, but still have trouble typing in Thai and you fear Google Translator. Well, no worries. If you have installed the Thai keyboard on your phone (if you have an iphone or android), all you need to do is click the microphone button and speak Thai into your phone. The characters will then magically appear on the screen. Now, warning, they may not be the right ones because of pronunciation – but it's still an awesome tool to use on the go. It also impresses the Thais.